A Classic X-Man Wants to Quit Marvel's Mutant Team | Popgen Tech
[ad_1]

An official preview for Dark Web: X-Men #2 reveals that Alex Summers/Havok wants to break out of Marvel's main mutant superhero team.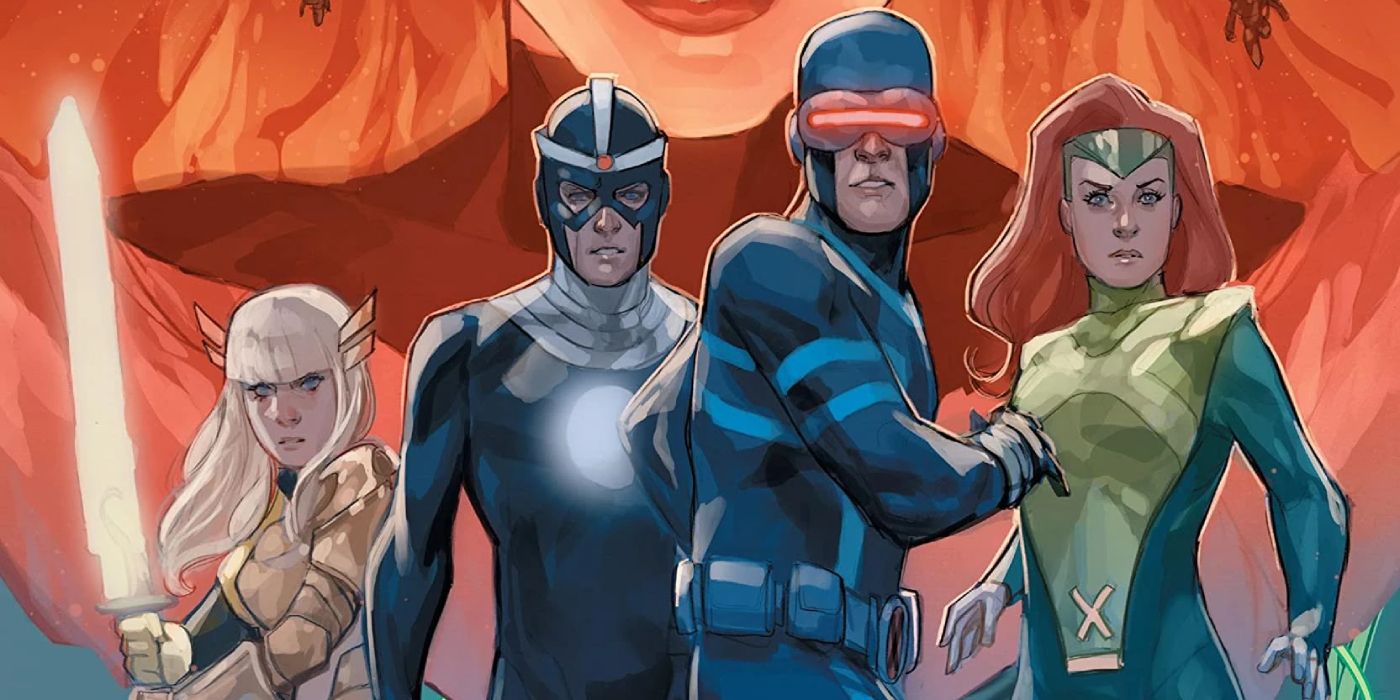 In the midst of ongoing Marvel Comics Dark Web event, classic X-Men member Alex Summers/Havok announced that he wanted out of the world's premier mutant superhero team.
Marvel has released an official preview for the second issue of the three-part limited series Dark Web: X-Men, which hits comic shops this coming Wednesday, December 28 from writer Gerry Duggan and artist Rod Reis. The preview opens with Alex and Scott Summers/Cyclops being held captive by Madelyne Pryor/Goblin Queen. The two are magically frozen in place, with Cyclops also removing his signature visor. Just to make sure he wouldn't try anything, the Goblin Queen also surrounded Cyclops' head with a group of pups.
RELATED: X-Men's Emma Frost Takes Iron Man's 'Invincible' Title in 2023
DARK WEB: X-MEN #2 (OF 3)
GERRY DUGGAN (W) • ROD REIS (A)
Cover by PHIL NOTO
LINKING VARIANT COVER BY SALVADOR LARROCA
VARIANT COVER BY Ryan Stegman
VARIANT COVER OF TBA
AGAIN AND THE PAIN IN BETWEEN!
Some reunions – like those with evil exes who rule a dimension of demons – don't go so well. Sometimes even being with your BEST FRIENDS isn't enough to save things.
32 PGS./Rated T+ …$3.99
Havok offers to help Madelyne, the latter believes that the gesture is just some sort of "X-Men trick." Then the younger Summers brother insisted, "No, I am stop the X-Men." "It's not where I should be," he continues. "Forge put me on the team so I'd be a headache for Cyclops." When Madelyne points out that's all Havok wants, he replies, "Maybe? But getting what you wish for… is tiring. I think maybe I should be in the X-Men… just not this team of X-Men." Surprisingly, the official cover art for January's Dark Web: X-Men #3 sees Havok and the Goblin Queen holding hands.
Marvel's Dark Web is an Attack of the Clones
to Marvel Dark Web the event centers on Ben Reilly/Chasm and the aforementioned Madelyne Pryor, villainous clones of Peter Parker/Spider-Man and Jean Grey/Marvel Girl, respectively. The former Scarlet Spider and one-time Spider-Man wants revenge on Peter, while the Goblin Queen has a similar goal in mind for the X-Men. To achieve this, two errant clones make it their mission to wreak havoc (no pun intended) on the entire Marvel Universe.
RELATED: Thor Fights Doctor Doom, an X-Men Hero Goes Full Evil in Marvel's March Solicits, Part 1
Written by Gerry Duggan and illustrated by Rod Reis, Dark Web: X-Men #2 goes on sale December 28th from Marvel Comics.
Source: Marvel Comics
[ad_2]

Source link