A Marvel Fan Imagines A Killmonger Vs. You Battle Amid Creed III Hype, And Michael B. Jordan Looks Like It's Here For It | Popgen Tech
[ad_1]

The world of boxing covered in Creed the franchise lives up to the hype of the most exciting fight cards included. The same practice also applies to the main films and their sequels, as New movie releases in 2023 bring in some pretty heavy hitters, like director Michael B. Jordan Creed III.
As if pitting the newly-minted director against fellow MCU vet Jonathan Majors wasn't exciting enough, one Marvel fan has reimagined this matchup as a Killmonger v. Kang title match through some awesome artwork. With this bold artist portraying what we've all been thinking since we first laid eyes on the Michael B. Jordan-directed trilogy, I have to say I'm here for it.
You can check out the finished product below, while Michael B. Jordan shared these character posters on his own Instagram stories. Although there is no caption or message, one might think this is the best endorsement one could hope for: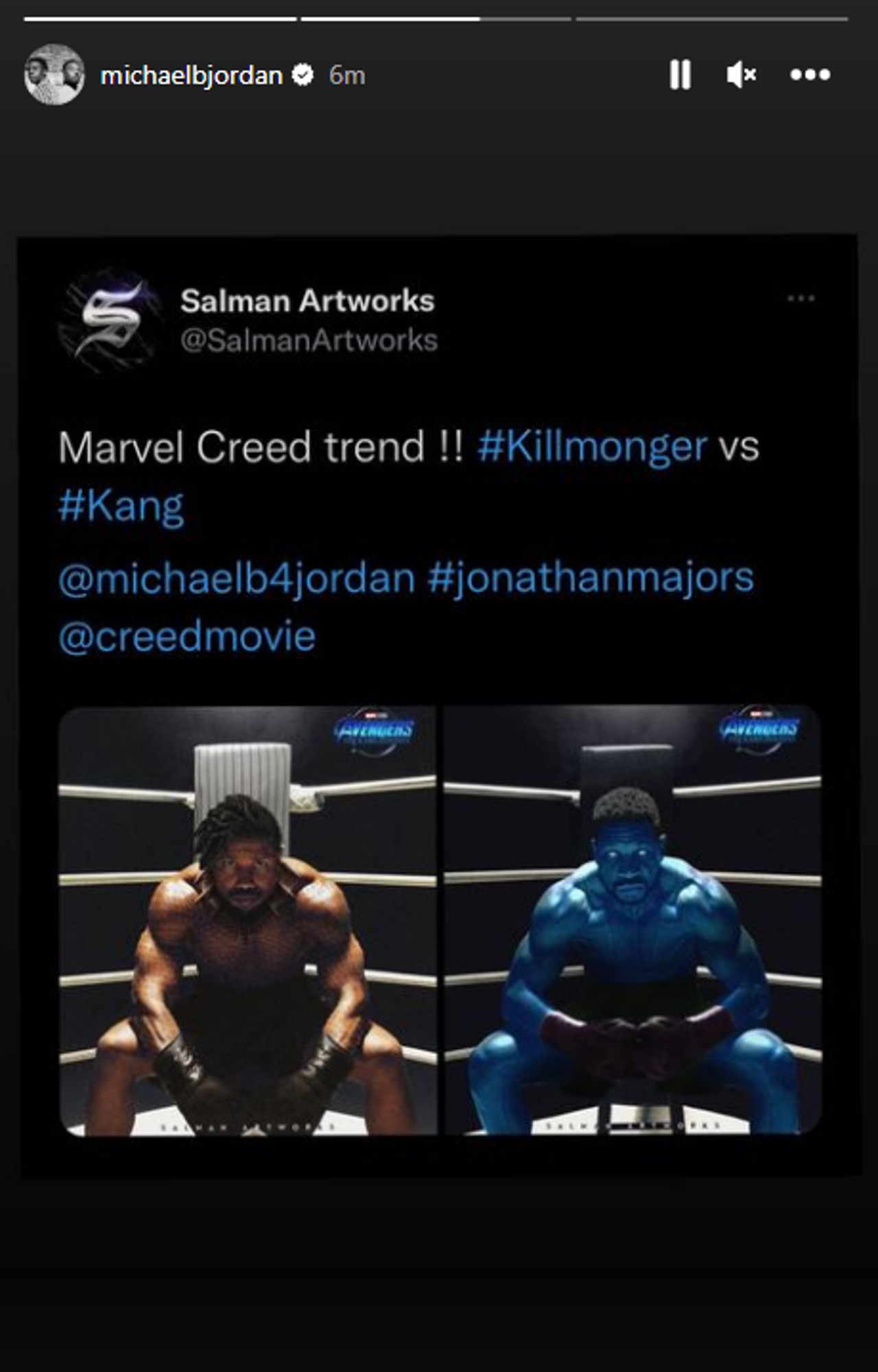 The art comes from Salman Artworks, who posted their work on Twitter. Getting existing Creed III teaser posters, where both Jordan and Majors make big appearances, they've created two new images. Showing their respective Black Panther and Ant-Man and the Wasp: Quantumania villains sitting ready for battle, one has to pity any major metropolitan area would be devastated by this dream scenario.


[ad_2]

Source link