Buju Bantan's 'Santa Claus Ganja' Outfit Drops Stir Up Foota Buzz | Popgen Tech
[ad_1]

After announcing that he will target any Rastafarian promoting Christmas and Santa Claus this year, Foota Hype is now scrutinizing Buja Buntan after receiving reports that Back of Shiloh the artist sold Santa Ganja clothes in his online store.
"Uno so called Rastami a watch unu eno. Anyone who doesn't promote Christmas and Santa, burn me to ashes… You hate me," Foota Hype noted on Instagram a few days ago.
In another post in which he again condemned Santa Claus, Futa added: "With all disrespect, if you're black and you celebrate Christmas, you edition, Christian Christmas and Santa Claus get the big ball and the fireball into ashes."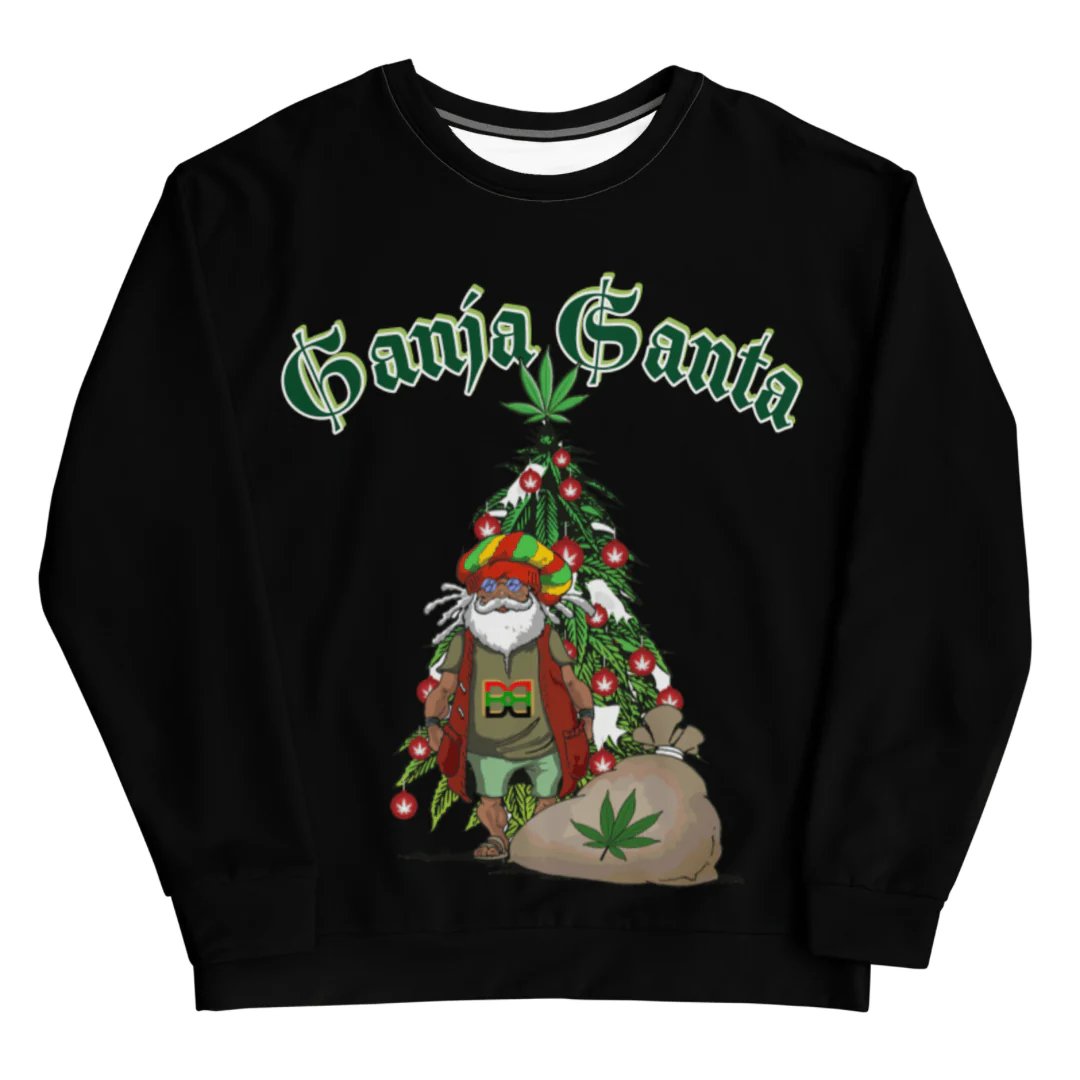 In response, Futa received a message from one follower that "Buju is selling red Santa shirts," to which the Dark Knight producer replied, "Fire, he's hot bun 🔥" in ​​reference to Buju.
The Shop Buju Banton website and Instagram page have several posts from the Ganja Santa Christmas line, advertised as part of its Buju Banton collection.
"Ganja Santa is not far away 🎄". "A happy season that draws the whole world into a conspiracy of love. Today we bring you a special edition of Ganja Santa, in the spirit of creating new memories with family, friends and loved ones. Place your Santa Ganja order now for 3 day delivery! Ganja Santa is just around the corner! Ganja Santa is here!" one post reads on Instagram.
The website sells Ganja Santa merchandise, including sweatshirts offered in black and white for US$70; $35 Santa Ganja Candle; and socks for US$25.
Buju Benton's collectible brand was founded on his birthday on July 15, 2017. It consists of women's, children's and men's clothing and debuted in 2019 at his Long Walk to Freedom concert in Kingston.
According to the artist's website, the collection focuses on creative designs that work directly with Buju Bantan himself, and "aims to spread a message of peace and love, paying tribute to Africa, freedom and liberation, as well as conscious and inspirational themes from a relevant reference graphics.
Back in 2020, Foota Hype heavily criticized reggae artist Jesse Royal after the Small Ax artist featured in a Digicel "Santa Claus commercial" that featured the refrain "I love it when Christmas" in its jingle.
At the time, the injured Futa accused Royal of what he called "promoting Santa Claus," which went against the tenets of the artist's Rastafarian faith.
At the time, Futa said he was disappointed and ashamed of the Maroon Town native because by "joining forces" with Santa Claus and thus supporting Christmas, he abandoned the Rastafari doctrine he claims to follow.
However, a few days later, Jessie Royale, showing defiance, shared a video of the Digicel jingle and even made a disparaging video aimed at the Dancehall music voter, stating that: "A wise man once told me, don't take criticism from people you won't listen to counsel, mmm, true".
In one of Futa's latest posts, Bob Marley's son Rohan Marley responded by pointing out that January 7, Ethiopian Christmas, was a time of celebration, but those who celebrate Christmas should not be judged.
"JANUARY 7 is our time… now we practice the fasting of the prophets…
The Ethiopian Orthodox way… But ugh my brother… Most people celebrate with good intentions… So we live, not condemn… RASTAFARI," Rohan pointed out.
Dancehall singer I-Octane also sought to agree with Foote about black people celebrating Christmas.
"They have no knowledge but they still don't read to know the truth about their roots…nowadays all they like is niggas and confusion," I-Octane noted.


[ad_2]

Source link