DC and Marvel's Shared Amalgam Universe Appears to Be Back in DC Continuity | Popgen Tech
[ad_1]

Dark Crisis: Big Bang by Mark Waid, Dan Jurgens and Norm Rapmund appears to bring back Marvel and DC's Amalgam Universe in the latter's continuity.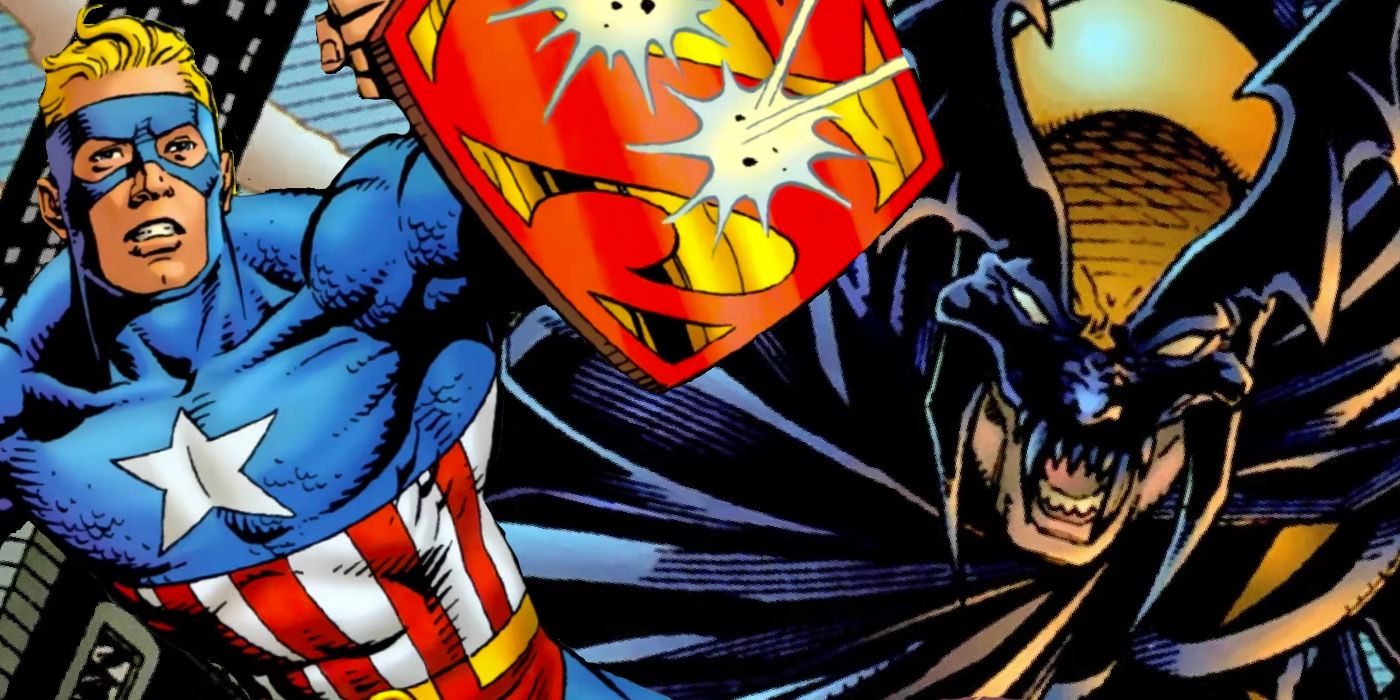 The following contains spoilers for Dark Crisis: Big Bang #1, now on sale from DC Comics
Dark Crisis: Big Bang DC and Marvel's shared Amalgam Universe appears to be returning to the former publisher's continuity.
Dark Crisis: Big Bang #1 is from writer Mark Waid, artists Dan Jurgens and Norm Rapmund, colorist Federico Blee and letterer Troy Peteri. The issue sees Barry Allen/The Flash and Wallace West/Kid Flash traveling through the multiverse following the return of an infinite number of Earths to the publisher's Dark Crisis on Infinite Earths event. After Barry and Wallace manage to throw the Anti-Monitor into the Antimatter Universe with the help of heroes from different dimensions, the issue ends with a chart of the newly formed multiverse created by the Flash. "Each World is distinguished by its most notable heroes, villains or characteristics," a note from Barry reads. "Many, many numbers are, at the moment, 'skilled over' — worlds that need discovery or further analysis — making this, I think, a 'living document' that can and will be added to."
RELATED: DC Confirms Superman '78 and Batman '89 Exist on the Same Earth
Barry's entry for Earth-1996 points to Marvel and DC's Amalgam Universe, which also happened to launch in 1996. The note reads, "Mysterious 'merged' (?) heroes; need further investigation?"
What is Amalgam Universe?
First introduced to DC vs. Marvel miniseries, the Amalgam Universe is a timeline where Marvel and DC characters are combined into a single, hybrid character. These include a Batman/Wolverine character named Dark Claw, a Moonknight/Dick Grayson character named Moonwing, a Catwoman/Elektra character named Catsai and more. While the DC vs. Marvel The crossover only lasted four issues, a series of one-shots set in the Amalgam Universe were published between the third and final entries of the miniseries. A second series of one-shots followed in 1997 afterwards DC vs. Marvel is finished.
RELATED: DC's Game of Thrones World Officially Joins the DC Multiverse
Speaking to CBR in an exclusive interview, Waid talked about what it's like to bring together characters from all across the multiverse in Dark Crisis: Big Bang. "I wanted to cut across as wide a range of different characters and Earth as possible," he said. "I wanted to make sure it was separate in the sense that you went from Jurassic League to the Western Wonder Woman. I wanted to have that sense of bouncing around. In terms of choosing the final battle, the Light Brigade, as said by Dan, [were] chosen to represent Earths that are otherwise not represented in the book, or frankly, just to scratch an itch. That's Christopher Reeve Superman in that one shot, and some of that is scratching the itch."
Dark Crisis: Big Bang #1 features cover art by Mikel Janín and variant cover art by Ariel Colon, Freddie E. Williams II, Crystal Kung and Nathan Szerdy. The issue is on sale now from DC.
Source: DC


[ad_2]

Source link