Israel: second-hand clothes, the future of fashion? | Popgen Tech
[ad_1]

When you walk through the doors of Aderet on Bagrashova Street in Tel Aviv, you find yourself in the world of second-hand fashion, a little paradise for style lovers – second-hand clothes, bags, jewelry, sunglasses or sports and evening wear – everything has been reworked but looks like new.
Israel's coastal city of Tel Aviv has about thirty stores of this type. It is a trend that is relevant to the times, which is developing at a crazy speed and reaching an ever-increasing audience. Concern for the environment, concern for savings or simply the desire to find original things – there are many reasons that make Israelis turn to this rapidly developing phenomenon.
The desire to stand out
After working for a major clothing chain in Israel and then in the United States, Ophira Oberweger opened her first thrift store in Tel Aviv in 2004: Aderet was born. A small revolution in this sector that few Israelis knew about at the time.
"Fashion has been running in my veins since childhood," Ophira said.
"In the 1980s and 1990s in Israel, secondhand was neither widespread nor well noticed, especially where I lived in Krayot near Haifa. People did not understand my choice. And then the low prices offered attracted me, second-hand was really cheap compared to new clothes and therefore very practical for young women and girls who didn't have a lot of money yet," she added.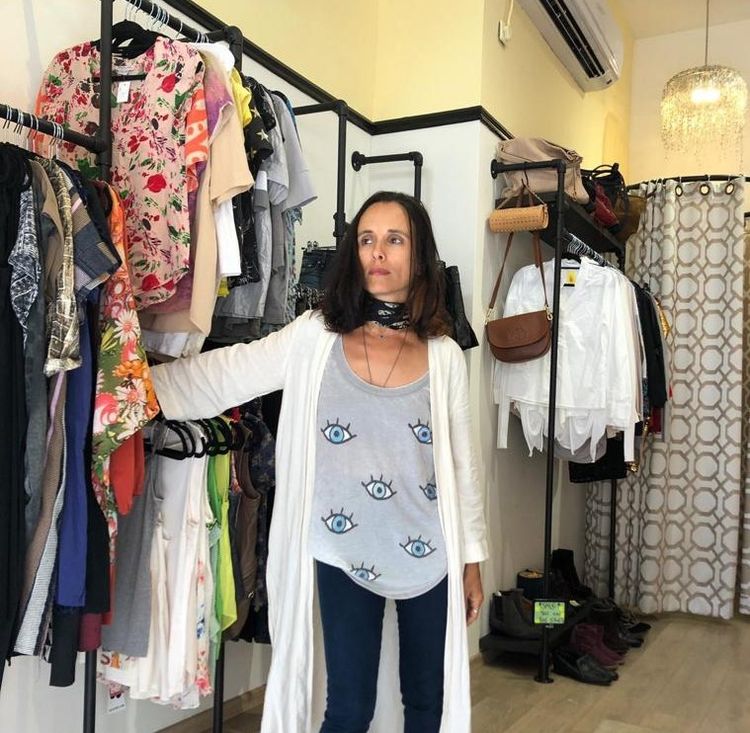 Every year, 20 million tons of fashion items are thrown away worldwide, and 30 percent of the clothes Ophira receives have never been worn, some even arriving with tags. The fashion industry is the second most polluting industry in the world after the oil industry. For comparison, the textile industry uses material equivalent to 3,000 billion plastic bottles each year to produce synthetic clothing.
More than half of the clothes we wear are made of polyester, a type of plastic derived from petroleum. It takes nearly 70 gallons of water to produce a cotton shirt, and cotton crops require more pesticides than any other crop in the world.
"Over the years, the concepts of ecology and sustainability came into play, it's something I've always paid attention to without even realizing it, then I applied it to fashion as well," Ophira said.
Quality original stuff
Three years ago, Ophira opened another store next to Aderet – Argaman – a second-hand store with items from leading designers and luxury brands such as Gucci, Isabel Marant, YSL and Chanel. Clothes are also carefully selected according to various criteria. In addition to the quality and condition of the items, Ofira chooses items that she is sure will sell out very quickly and does not carry Israeli brands – such as Castro, Renuar or the basic H&M, Zara and Aliexpress that people find everywhere – to keep it authentic and eclectic the nature of the store.
Indeed, most Israelis who turn to thrift stores are looking for an inexpensive wardrobe that they are sure will not be copied anywhere else. This is a task Ophira works diligently on every day, turning her store into a veritable Ali Baba cave for fashionistas.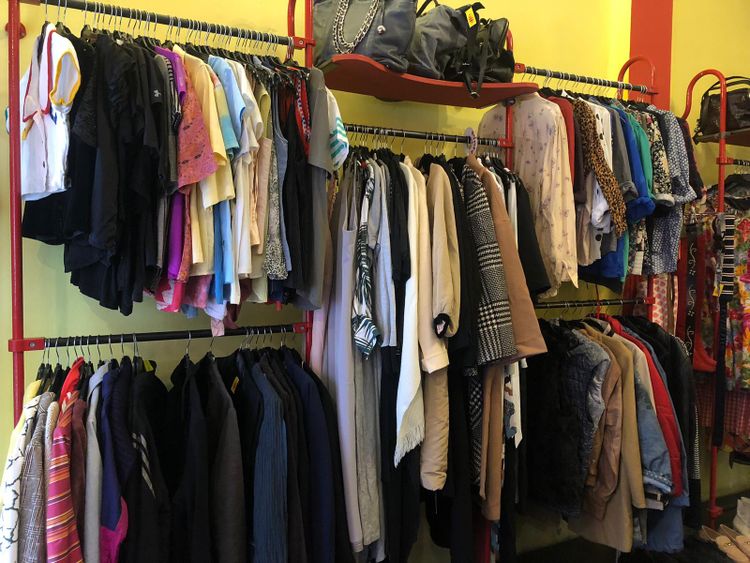 "About half of my customers want to stand out from the crowd and unearth rare gems in my stores that they will never find anywhere else: I have both old and new, the latest fashion, accessories, elegant bridal wear. people, but also vintage, everyone can find what they are looking for," Ophira explained.
The evolution of clientele over the years
Eighteen years ago, only fashionable Tel Aviv customers in their 20s crowded the Ophira boutique. But over the years, her clientele has expanded and diversified. In the 2000s, people who followed the fashion and observed this concept abroad wished to find it in Israel, which made second-hand items popular. Young hipsters in particular have become interested in second-hand clothing, and in the last 10 years, young teenagers have been coming with their parents because they discovered this type of fashion on social media.
"With the coronavirus, the trend exploded because people were at home and realized that there was an alternative, they had time to tidy up and sell their clothes. Now you see people who have never come before, for example, ladies of a certain age who have only shopped in malls and suddenly realize that a new style of universe is opening up to them," Ofira said.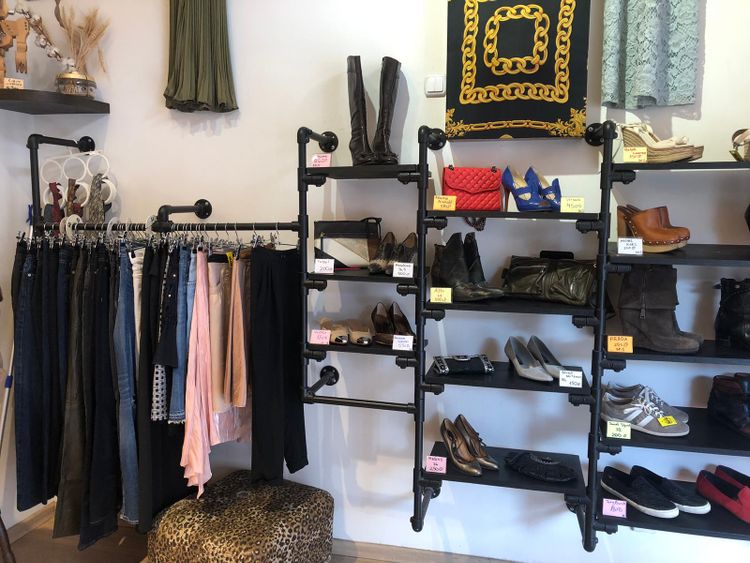 Yanita, a resident of Tel Aviv, learned about the attractive side of second-hand goods during the coronavirus pandemic.
"At that time, I lived in a village in the south of the country, and on Fridays there was a small second-hand shop where people sold clothes for one shekel each. That's when I got hooked on the idea. Gradually, I looked into this phenomenon, and I discovered shops in Dizengoff (a street in Tel Aviv), as well as the Abraham Hostel, which organized such an event. This is a very good solution, so clothes are no longer left in the closet unworn," she said i24NEWS.
The trend of the future
Always more or less present on the fashion scene in Israel, from the 1970s to the 1990s, second-hand mainly took place in the flea markets of Jaffa, Tel Aviv and Haifa. It has gradually conquered the hearts of big cities and is no longer associated only with cheapness.
"I always knew that this phenomenon would become massive, today it is very common, there are even such (second-hand) in shopping centers. Every person who loves style and fashion today understands that second-hand is part of a new way of approaching clothes," Ofira assured.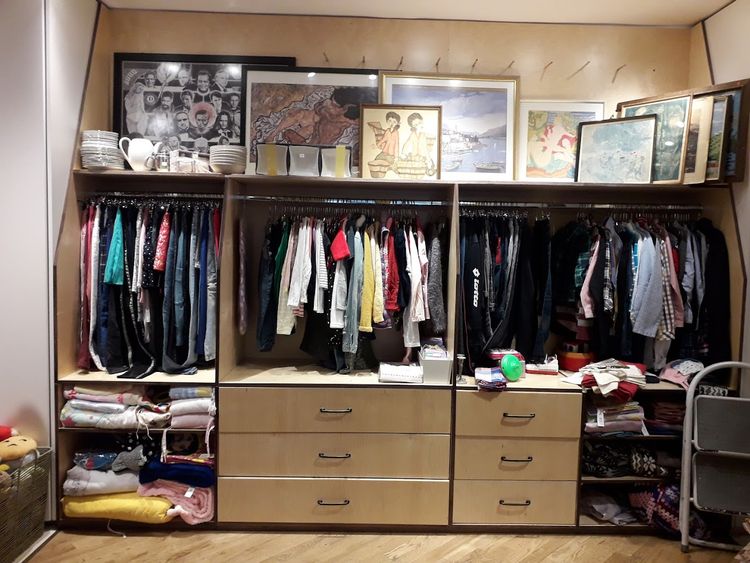 The International Women's Zionist Organization (Wizo), founded in 1920, also plays a leading role in the second-hand industry in Israel. With no fewer than four stores in Jerusalem, two in Tel Aviv, and one in Netanya, Wizo allows Israelis to dress at four times the price of traditional stores while still buying quality clothing.
"In Jerusalem, we have a huge vat where people throw things, which are then sorted daily by four or five volunteers. The best is sold in our stores, the rest – by weight. People used to be reluctant to buy second hand, but post-Covid we are seeing a real increase in visits to Wizo stores. The prices are attractive and this is an opportunity for the public to save money while buying very beautiful products," said Peggy Cohen, president of Wizo in Jerusalem.
Offering a huge selection and very competitive prices, secondhand could really become a must-have in a few years. According to fashion analysts, sales of second-hand clothing worldwide in stores and online should exceed sales of new clothing within 10 years.
[ad_2]

Source link