Marvel Comics' Epic Infinity Saga Cover Art Celebrates Phase Three of the MCU | Popgen Tech
[ad_1]

With stunning new variant covers, Marvel's Phase 3 and the Infinity Saga get the comic book treatment, with its best moments illustrated.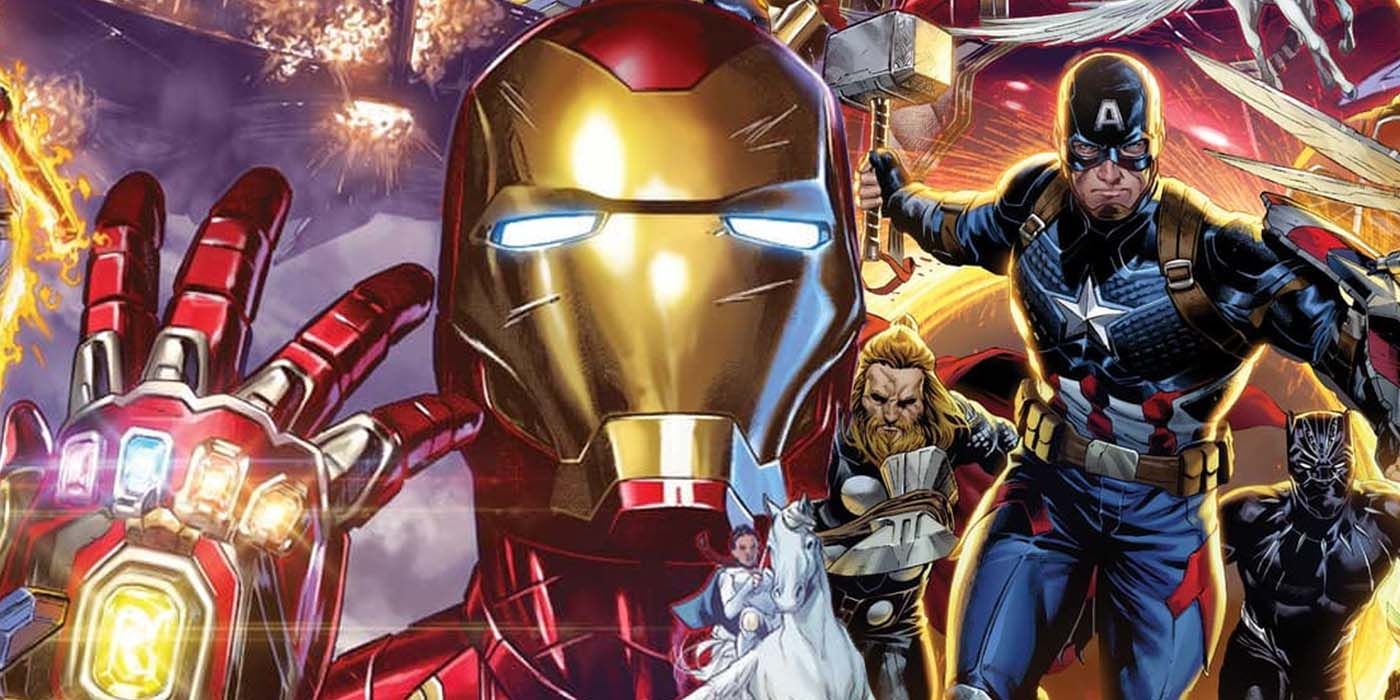 Marvel Comics celebrates the The Marvel Cinematic Universe Phase 3 in a big way, as a series of new variant covers showcase the coolest moments from Infinity Saga. With three new variants appearing in future issues of Avengers, Avengers Forever, and Wasp as part of Marvel's Infinity Saga various covers, game-changing moments in film are getting the comic book treatment from a series of talented artists.
Marvel's Phase 3 represents the culmination of everything that has come before it in the Marvel Cinematic Universe, as highlighted by the last two Avengers films, Avengers: Infinity War and Endgame of the Avengers. The box office hit and critically acclaimed films, part of Infinity Saga, starring Earth's Mightiest Heroes as they try to stop Thanos from wiping half of all life from existence with the Infinity Gauntlet. When the supervillain succeeds, Endgame It featured heroes traveling through time to resurrect their fallen comrades and friends and defeat Thanos once and for all. In celebration of the MCU films, Marvel Comics is releasing three new variant covers that spotlight the Infinity Saga.
Related: Hulk's Healing Factor Is No Match For A Mighty MCU God
This week, Marvel Comics announced three new variant covers that bring Phase 3 of the MCU and Infinity Saga in comics. Leinil Francis Yu's first cover features Captain America, Black Widow, and Iron Man among the Avengers and heroes trying to stop Thanos and the Black Order from obtaining the six Infinity Stones in Avengers Infinity War. The second cover combines some of the best moments of Avengers: Endgame, while Mark Brooks' cover features Captain America wielding Mjolnir and Iron Man about to take out Thanos with his own Infinity Gauntlet. Finally, Dike Ruan's third cover ended the Infinity Sagawith Ant-Man and the Wasp posing in front of Ghost for Ant-Man and the Wasp.
Variant Covers bring the MCU and Marvel Comics together
It's always fun to see MCU versions of Marvel Comics heroes get the comic book treatment – as Brooks, Ruan, and Yu bring their trademark style to Infinity Saga and Phase 3. It will be fun to see the artist tackle a retelling of Infinity Saga in comic book form – though that would be incredibly meta, considering the movies themselves are heavily based on the comics.
The new Infinity Saga the variant covers continue previous iterations from the MCU's Phase 1 and Phase 2 art from Marvel Comics. The Marvel Cinematic Universe variants will appear throughout February, including Leinil Francis Yu's Infinity War cover to Avengers #65 in 2nd, Mark Brooks' Endgame cover for Avengers Forever #14, and Dike Ruan's Ant-Man and the Wasp cover for Wasp #2 coming out on the 15th.
Next: Secret Invasion Has an Impossible MCU Challenge to Overcome
Source: Marvel Comics
[ad_2]

Source link